Miami Gardens, FL
Cybersecurity & IT Services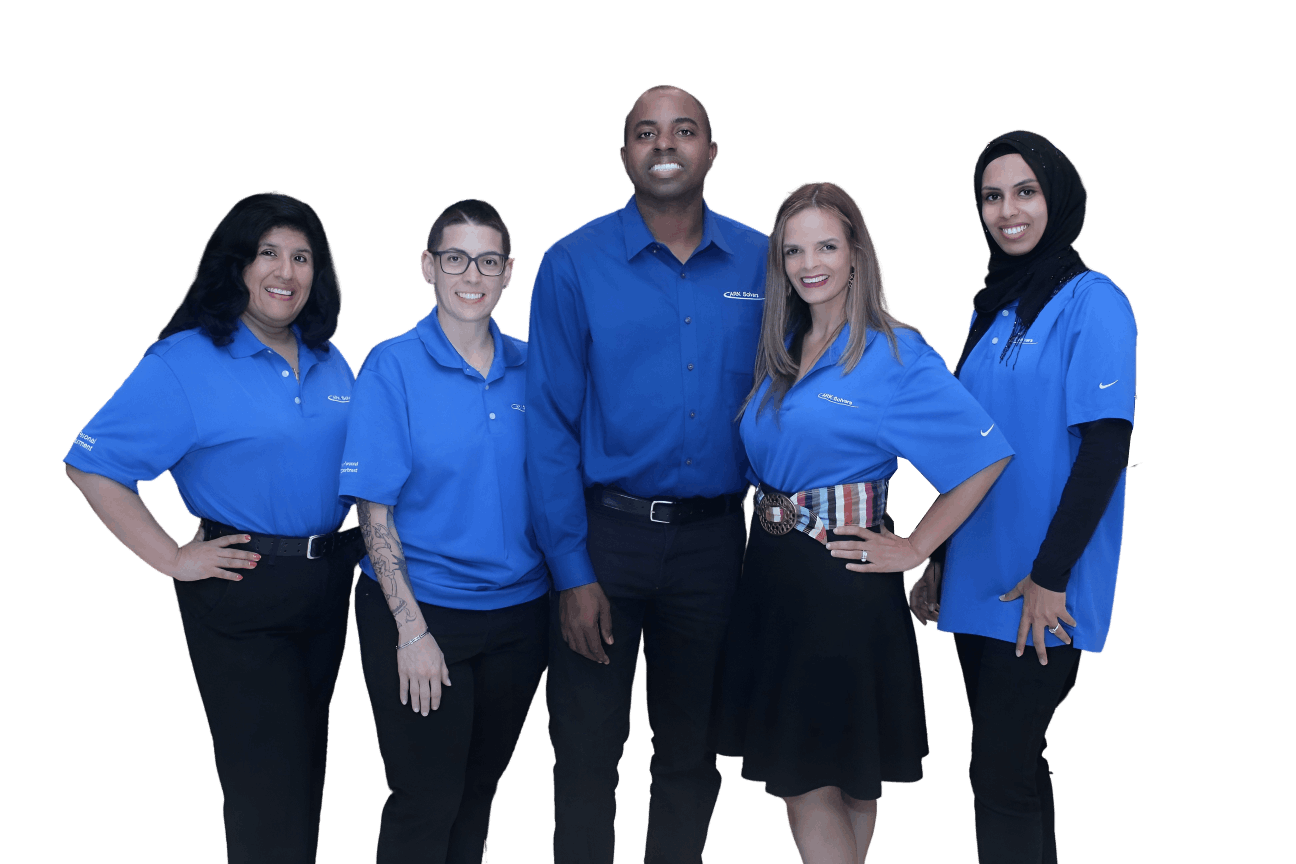 Need IT or Cybersecurity Solutions? We're Here to Help.
Technology Support
for All Industries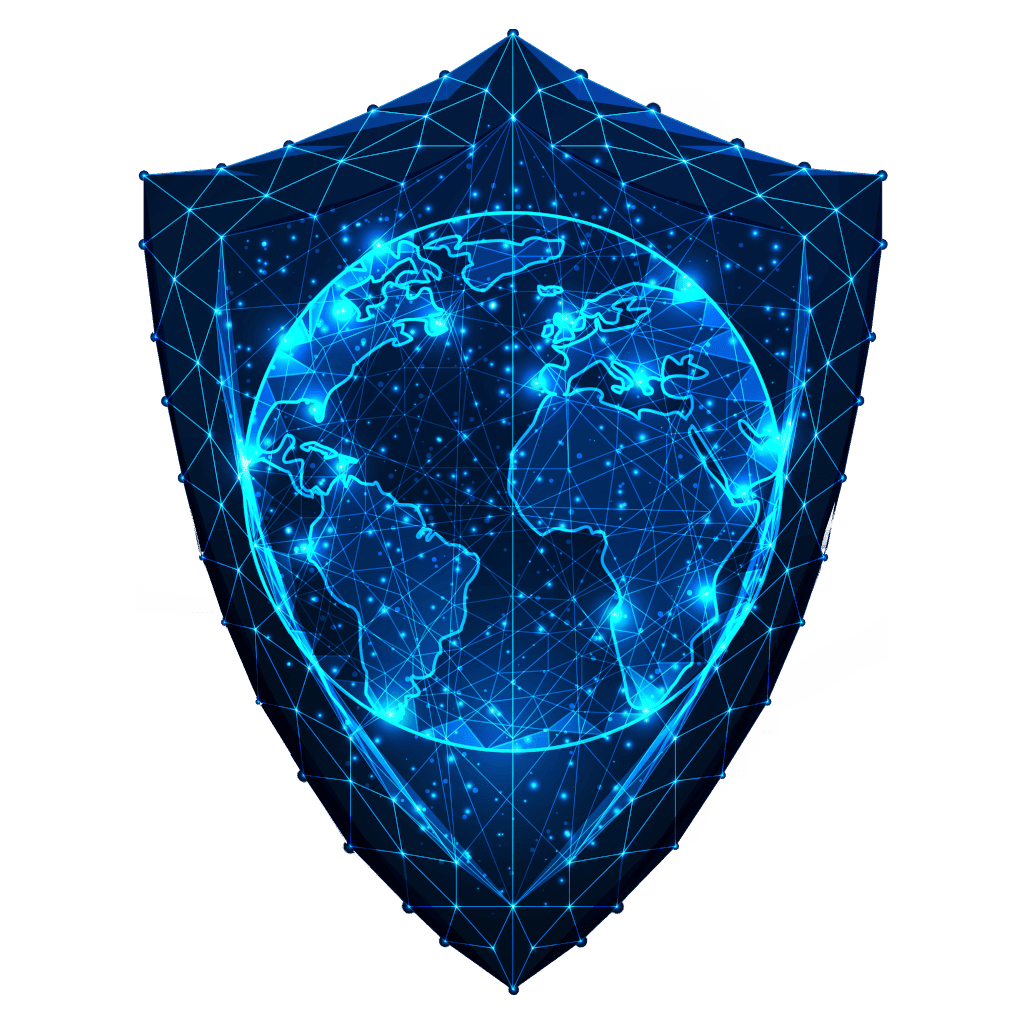 The Problem
Your company's Information Technology infrastructure is the backbone of your business, and it's important to ensure that your technology is running smoothly and is properly secured at all times. Unfortunately, most small businesses have neither the time nor the resources to focus on their IT needs.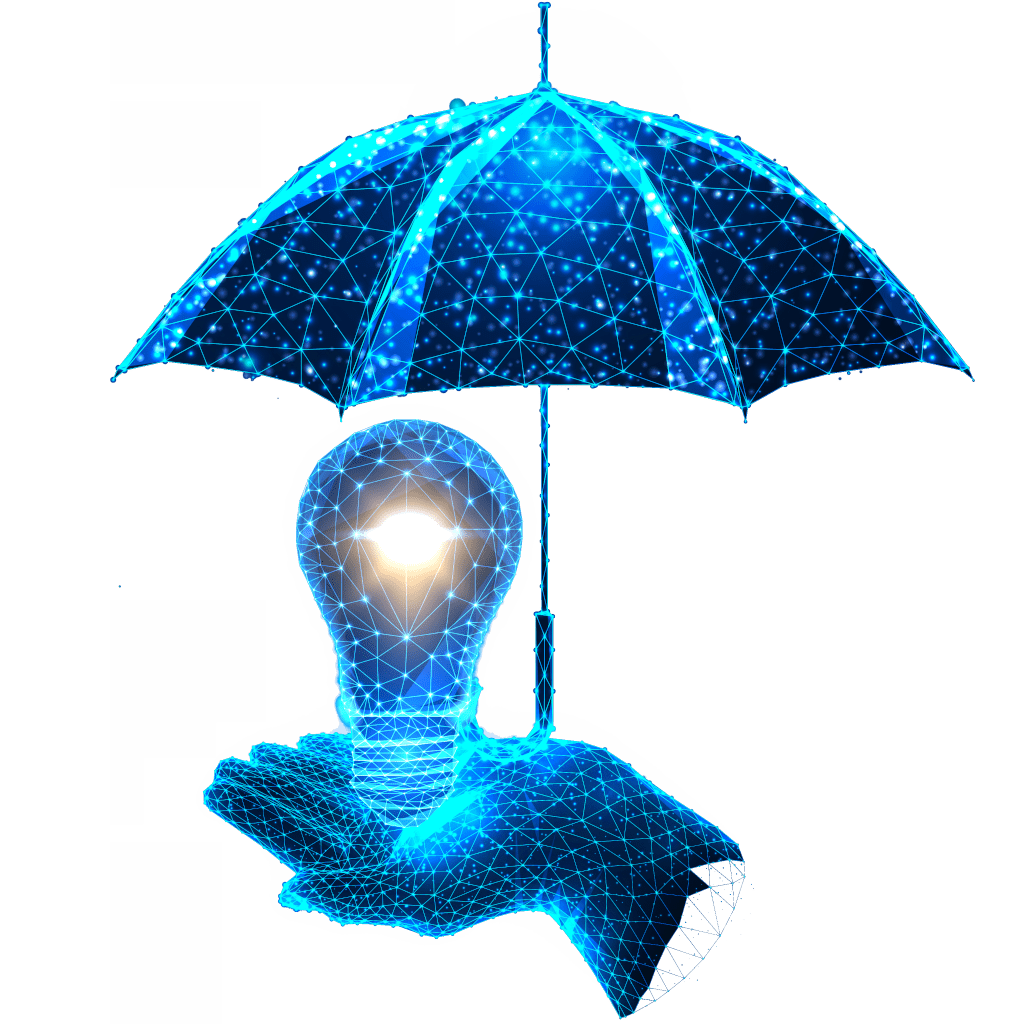 The Solution
ARK Solvers specializes in providing tailored IT services and solutions for businesses of all types and sizes. We are committed to providing each and every one of our clients with high quality service and IT support in Miami Gardens. Our unique IT team is incredibly friendly and can help you every step of the way in protecting and growing your business.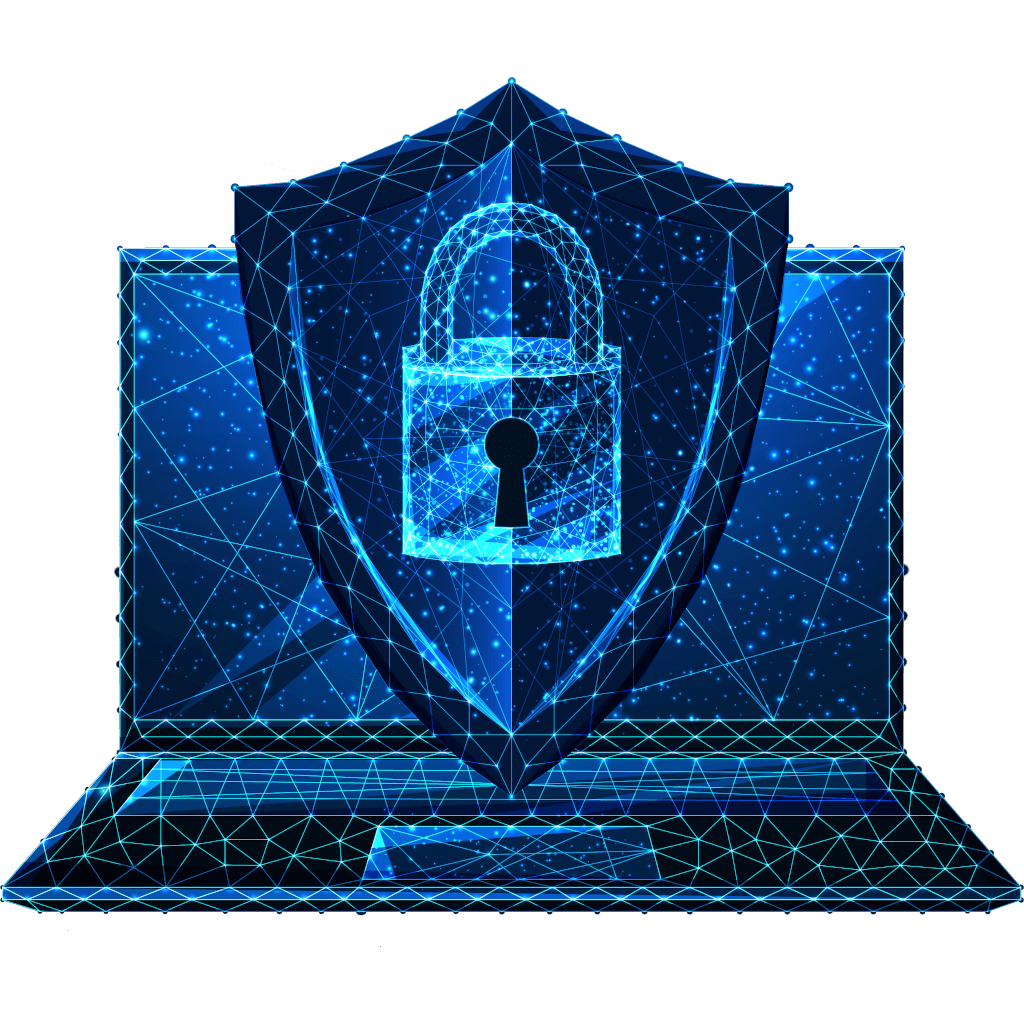 The Payoff
When you choose us as your managed service provider, you can focus on your core business while we provide a custom-tailored IT solution designed to protect your business and keep operations running smoothly around the clock. We're the Miami Gardens MSP you can count on for all of your business IT needs, so contact us today to discuss your unique needs and goals.
Miami Gardens's Trusted
Managed IT Services Company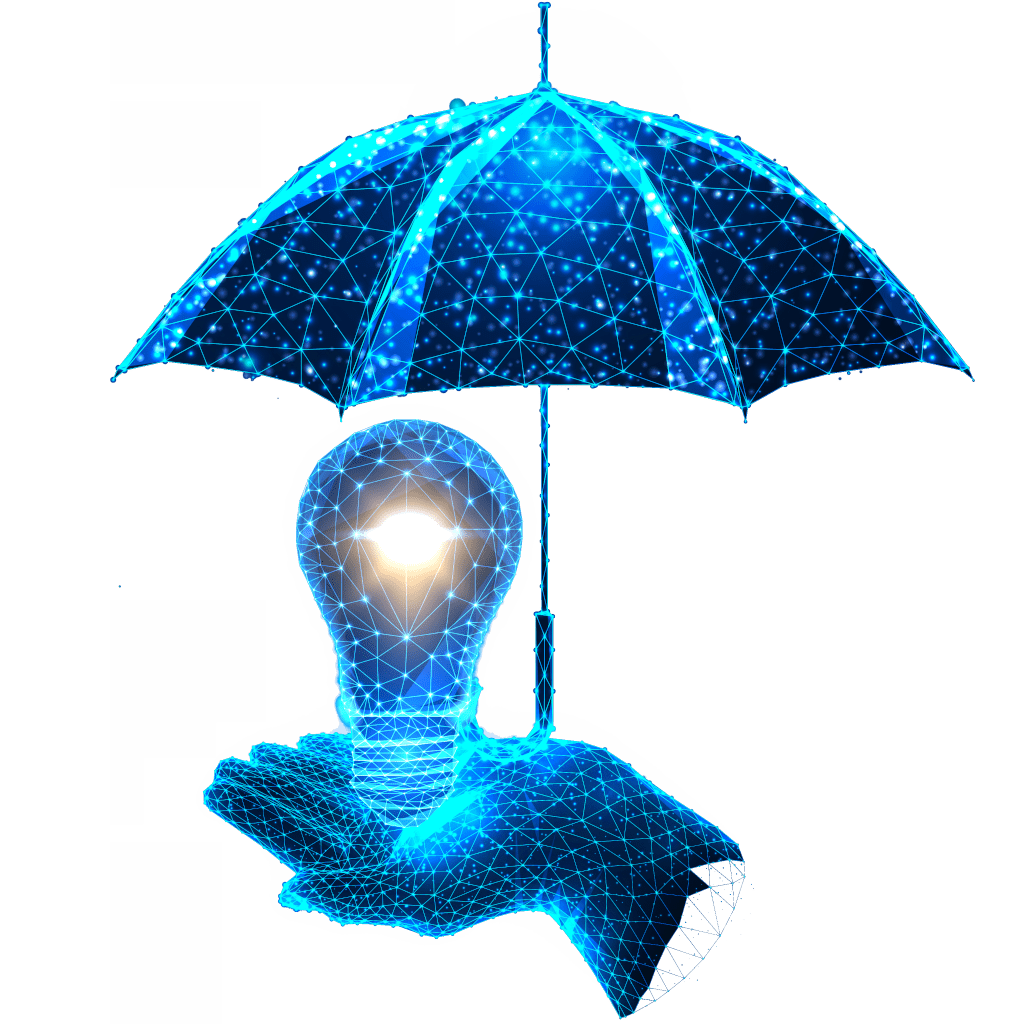 Cybersecurity Services
In today's modern world, cybersecurity is more important than ever before. The cyber threats we face on a daily basis continue to escalate in volume and severity, and this trend doesn't look to be slowing down.
Hackers are becoming smarter and using more sophisticated tools to carry out attacks… Fortunately, the tools and technology to thwart hackers continues to evolve.
Read More
Cybersecurity is a multi-faceted issue that requires an advanced approach to security solutions to stay ahead of threats and protect your company's information assets and network. As a business owner, keeping up with the technology to properly secure your business can be daunting, and hiring in-house IT staff can be expensive.
At ARK Solvers, our goal is to be the Cybersecurity Experts you call on for all of your security needs. We have the tools, experience and know-how to help you protect your company from cyber-crimes. When you partner with us for your managed IT service needs, we do more than just help secure your IT infrastructure. We can also help train employees by educating them about the importance of maintaining high security standards and implementing best practices to protect your company, valuable data, and sensitive personal information about themselves and your customers & clients.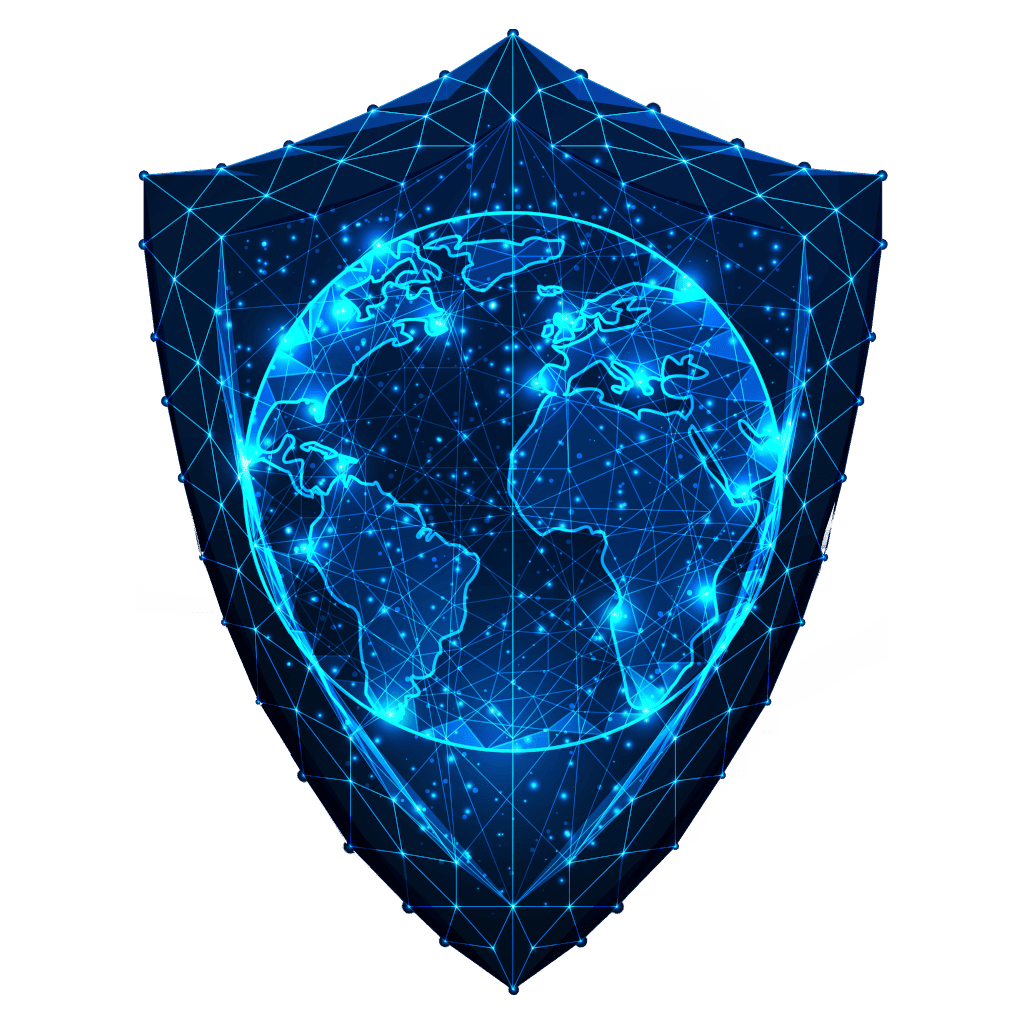 Proactive Monitoring
Every business faces its own unique set of risks that need to be addressed–and that's especially true for cyber-related risks. When it comes to IT security, proactive monitoring is key to keeping your company secure.
Proactive monitoring allows you to identify security threats before they become serious problems for your company. It also allows you to quickly resolve any vulnerabilities that may arise so that you can continue to grow and stay competitive. 
Read More
There's a lot to keep an eye on, from securing and monitoring your computer network to monitoring every server, desktop, laptop, and mobile device for suspicious activity around the clock.
With ARK Solvers as your managed service provider, you don't have to worry about constantly checking for attacks and outdated software. Our team keeps watch on network health, the processes and services running on your servers, and more, so we can take quick action to proactively keep your business secure. With us monitoring every aspect of your IT infrastructure and keeping up with installation, updates, and patches, you can focus on your business instead of worrying about security issues or downtime that could affect your bottom line.
At ARK Solvers, our goal is to be the Cybersecurity Experts you call on for all of your security needs. We have the tools, experience and know-how to help you protect your company from cyber-crimes. When you partner with us for your managed IT service needs, we do more than just help secure your IT infrastructure. We can also help train employees by educating them about the importance of maintaining high security standards and implementing best practices to protect your company, valuable data, and sensitive personal information about themselves and your customers & clients.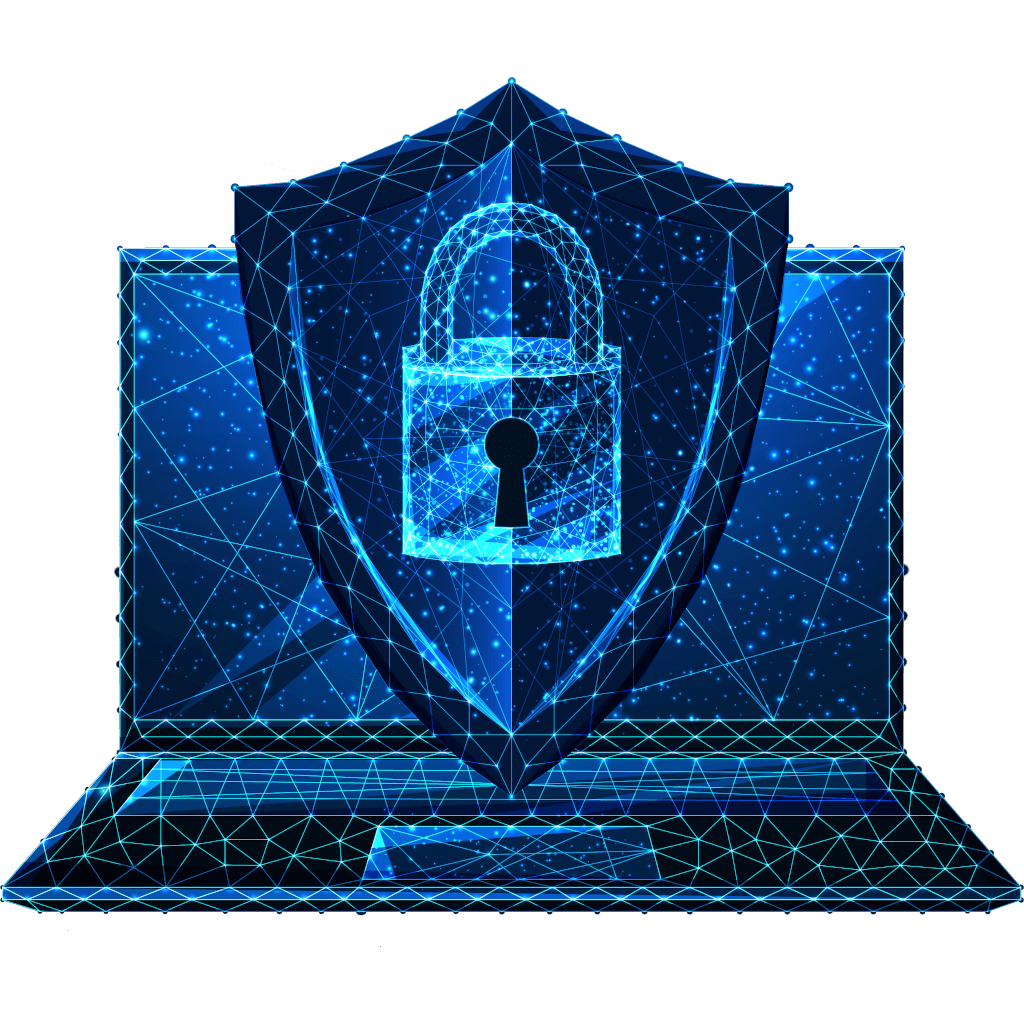 Hardware Upgrades
Over time, it's normal for computers and devices to suffer from wear and tear–this is especially true for mobile devices in an age where more employees have the option to work from home.
Even the hardware inside desktops and servers can degrade over time, so it's inevitable that repairs will be necessary.
Read More
When you experience hardware issues, the last thing you want to do is call different repair businesses to get quotes and wait for days to get the computer repair services you need. You need help right away so that your business can continue to operate smoothly. ARK Solvers provides immediate and effective solutions for hardware problems. Our knowledgeable team will quickly diagnose any issues, offer up a plan of action, and act quickly to fix the problems.
In addition to repairing damaged computers, many business owners find they need newer and more powerful technology as their companies continue to grow. With technology rapidly evolving, it can be difficult to keep up with all the new and updated devices that are released on an almost weekly basis. We know it can be difficult for business owners to stay informed about which devices they need for their company, so our goal is to make things as easy as possible. We can make suggestions based on your needs, goals, and budget to ensure you have the technology your business and employees need to stay productive.
Schedule Your Consultation Today
15 minutes is all it takes to get you on the road to a more secure business.
Boost Productivity with
Cloud Services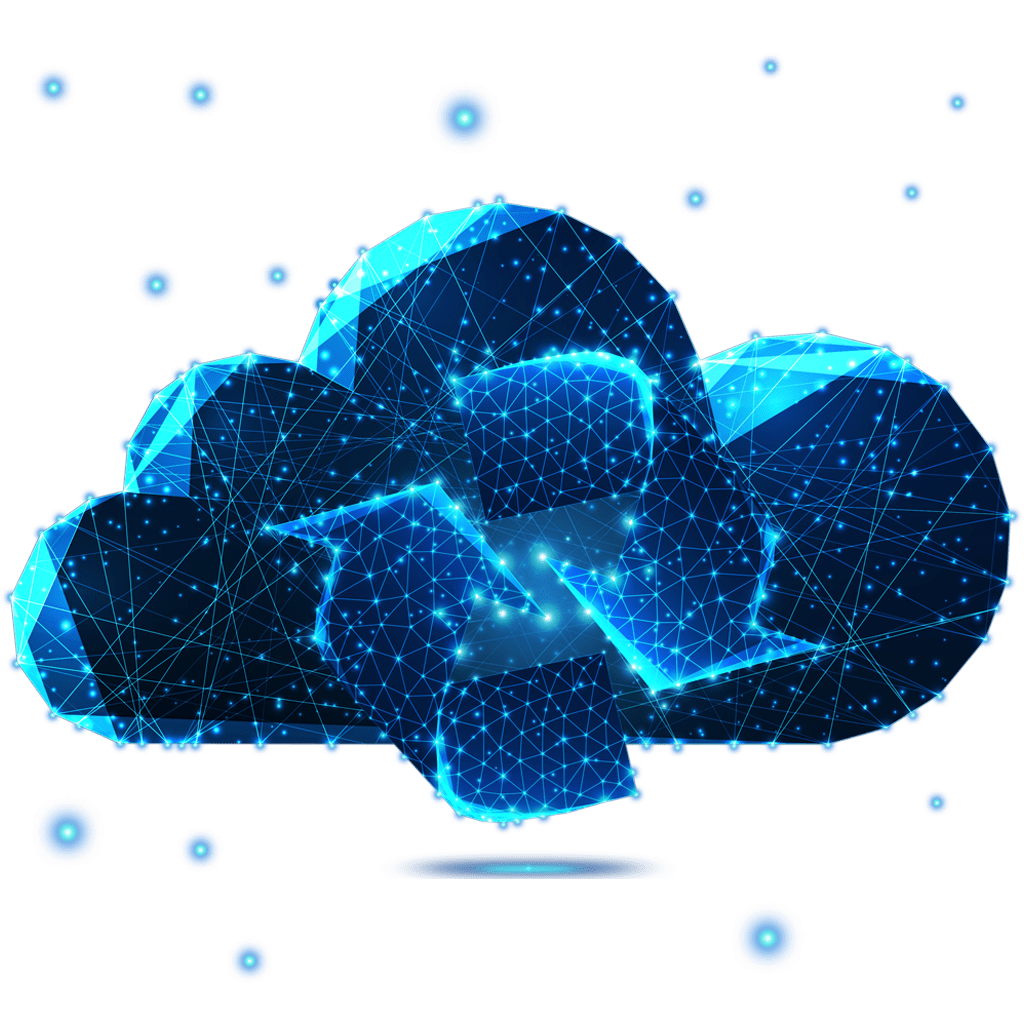 Just about any business of any size, in any industry, can benefit from our Miami Gardens cloud services in some way or another. Cloud solutions can be powerful options for businesses looking to streamline their operations, and a cloud service is often much more cost-effective than running software on in-house computers or managing desktop apps on devices across all users in a company.
Not only can cloud computing lower your costs, but cloud services also give you access to powerful applications and tools that can make running your business much easier. By subscribing to a cloud service, you can take advantage of the latest technology while minimizing upfront costs and easily scale as you grow.
Read More
You can provide your employees with a convenient way to work with documents and applications from anywhere, and an effortless way to collaborate with coworkers at any time.
However, properly configuring and implementing cloud services into your IT setup can be a big task. You'll need to consider many factors as you switch to cloud-based tools, including setting user permissions, implementing security measures, and proper integration. If you're considering cloud computing in Miami Gardens to improve your business, ARK Solvers is here to help. Whether you're looking to integrate with Microsoft 365, Google Workspace, project management tools, or any other cloud services, we can ensure setup and adaptation throughout your company goes smoothly.
Plan for the Unexpected With
BUSINESS CONTINUITY
PLANNING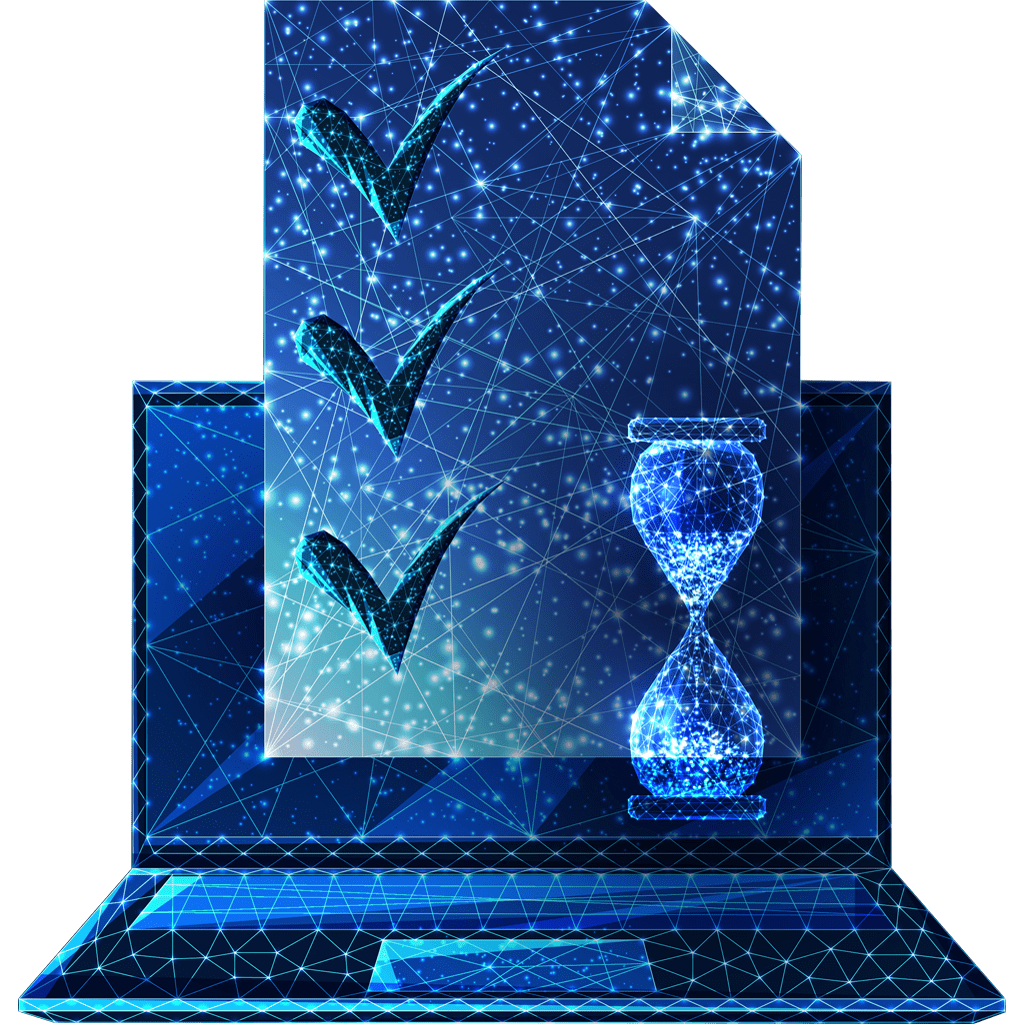 Disaster Recovery
It's always better to plan for the worst and hope for the best, and that's especially true when it comes to running your business. Every business should have a disaster recovery plan in place in the event of unforeseen catastrophe.
No matter how safe you might think you are, disasters can strike without notice. They can range in size from a natural occurrence like an earthquake, to a man-made event like a coordinated hacking attempt. These problems can interrupt your business and cause a wide range of problems if you aren't properly prepared.
Read More
With a disaster recovery plan in place, you'll have a set of processes to follow to get your business back up and running with minimal downtime after a serious incident. It's important for businesses to have a plan in place because it can be difficult, if not impossible, to run your company without your data, devices, and network. If you don't have a plan for what to do after an incident, you could end up losing more than just your data—including potential reputation harm and legal fines and consequences.
Not only can our team at ARK Solvers help strengthen your security to reduce the chances of disaster, but we can also help put in place and execute a business continuity plan in the event of a severe incident.
Data Backup & Recovery
Companies of all sizes, from small businesses to giant corporations, need a business continuity plan in place to ensure recovery is as quick and efficient as possible. One key strategy to get back up and running is to ensure all important data is secured and backed up on a regular basis.
With proper data backup systems in place, you can recover the information you need quickly so you can get back to work with minimal interruption. If you've recently suffered a data loss and are looking to recover important information, contact us as soon as possible to discuss your situation.
Read More
It may be possible to recover some or all of your data, but time is of the essence. The longer you wait to recover your data, the less likely successful recovery will be possible.
We can provide data recovery and help set up a proper system to ensure you're prepared if you ever find your business in a similar scenario in the future.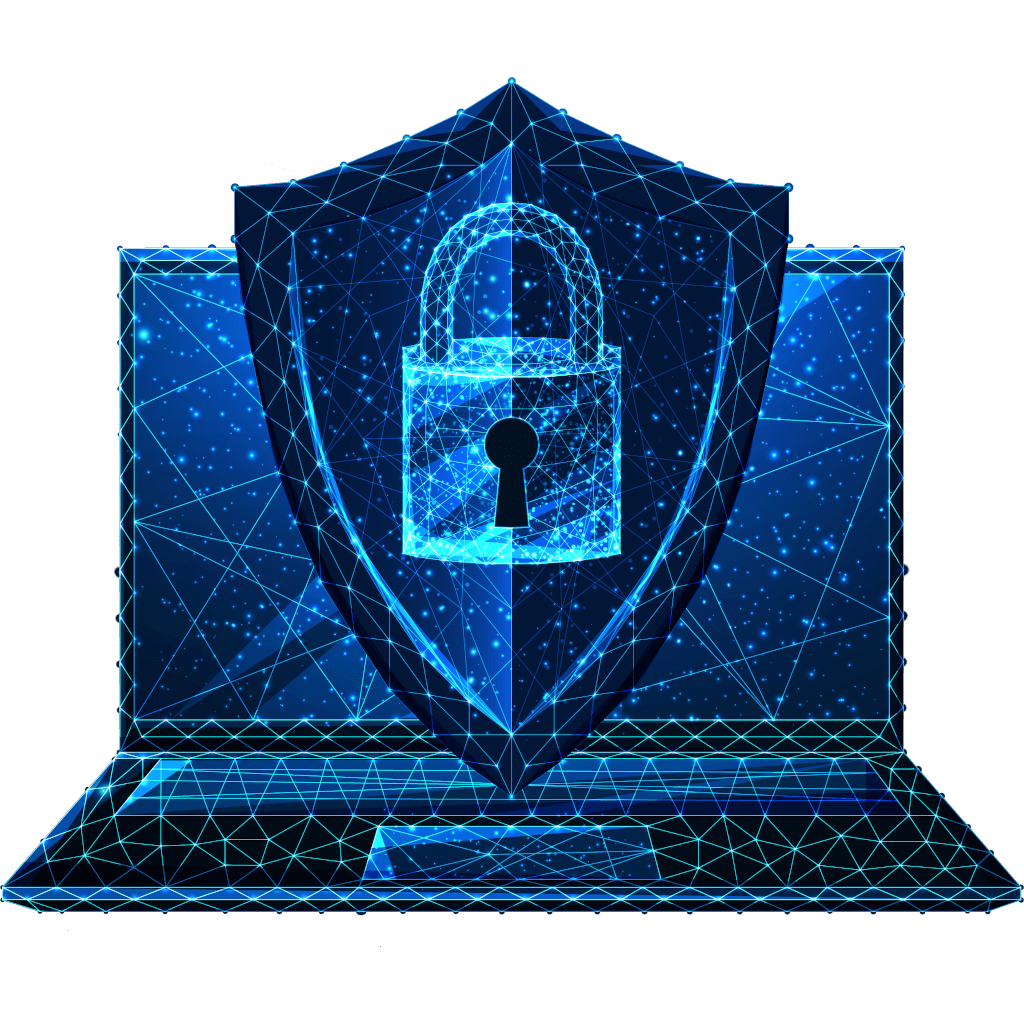 Malware & Ransomware Remediation
No matter how up to date your business security is, there's always a chance that a virus or malware can infect and disrupt your network and devices. Proper cybersecurity can help greatly reduce the risks of becoming a victim to these types of attacks, but hackers are always looking for new opportunities and exploits that have yet to be discovered and patched.
Malware such as viruses can disrupt employee productivity and grant hackers access to valuable & sensitive data, so removing these threats immediately is of the utmost importance. Without proper monitoring and scanning, you may have a virus or backdoor without even realizing it.
Read More
Ransomware, a type of malware that encrypts files on infected computers and demands a ransom payment to decrypt those files, is a more blatant infection that can cause a business to grind to a halt without the proper planning and protection in place. Even paying a ransom does not guarantee that access will be restored to the encrypted data, so planning ahead should be a top priority.
Our team of security experts can help prevent many malware attacks and can implement solutions to clean these problems up and restore data quickly so you can get back to work.
Ready to Take the Next Step?
Let's discuss how we can make your business more efficient and secure.
Miami Gardens IT Consulting Services
Not sure what you need to properly protect and secure your business and data? ARK Solvers has you covered. With our consulting services, you just let us know about your business needs, goals, and budget, and we can make recommendations to ensure you have a secure, stable, and scalable IT system in place. We've provided IT Consulting in Miami Gardens for years, and we have the expertise and knowledge you can count on when it comes to helping you meet your business needs. From helping you decide how best to secure your network to choosing and configuring the right cloud services, we can help with any IT questions you may have.
Read More
If you have hardware or software installation questions or want to implement or improve data backups, our team is more than happy to provide you with the help you need. Our goal is to provide you with customized information and solutions so that your business is on the right track, without ever offering services and technology you don't need.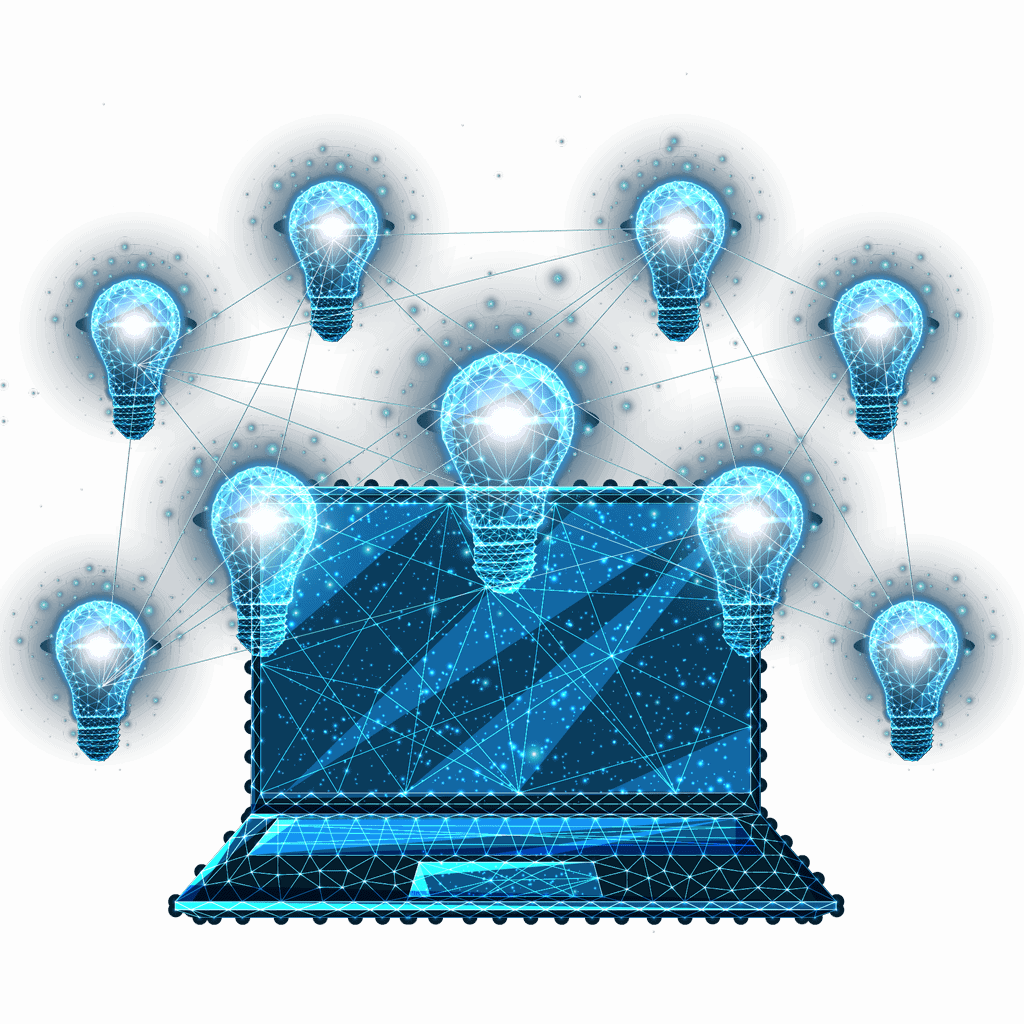 Your Miami Gardens
Managed Services Provider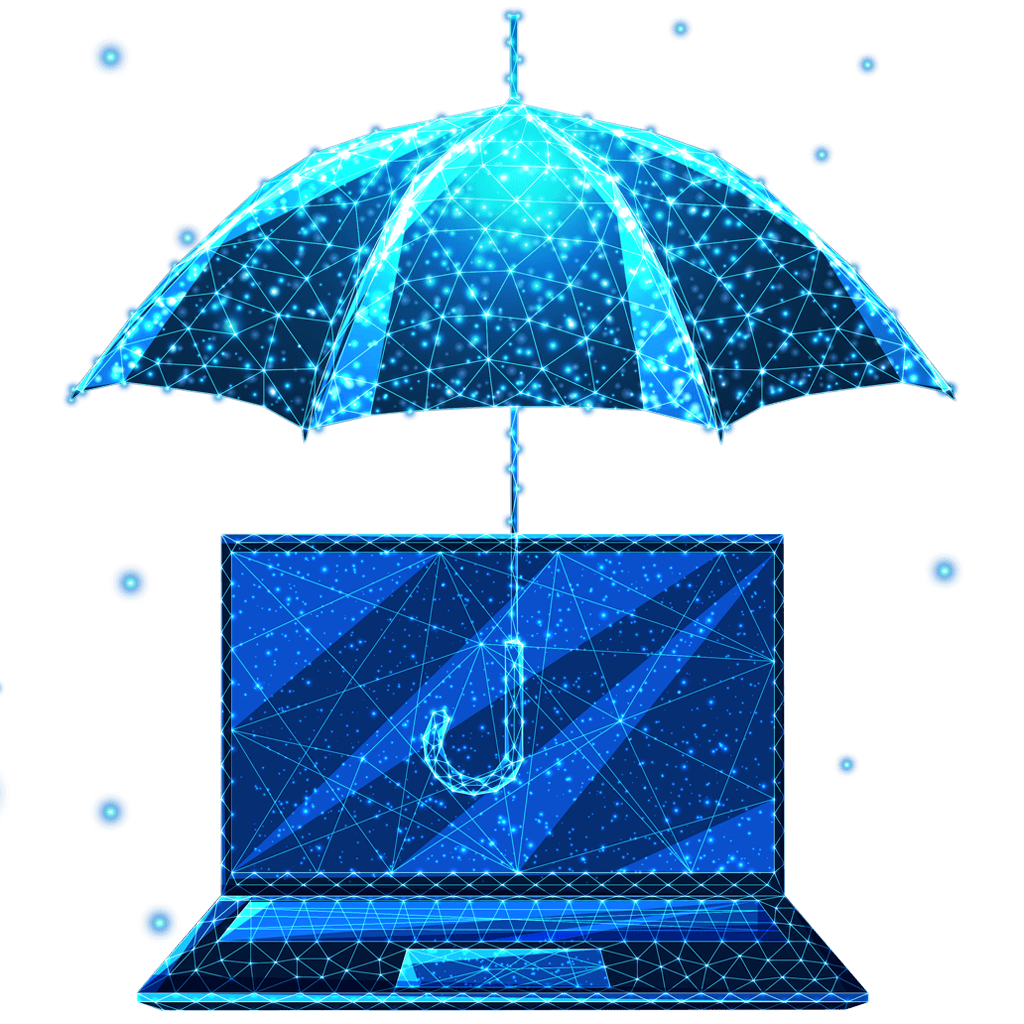 When you partner with us, we make sure to take care of any issues or threats before they have time to impact your bottom line.
In addition, to give our customers the help they need for a dynamic range of challenges, we also offer the following services. So, whether you are looking for onsite or remote assistance, you can rely on ARK Solvers to get you where you need to be. Our team members provide the highest level of customer confidence, always going the extra mile to ensure your needs are taken care of.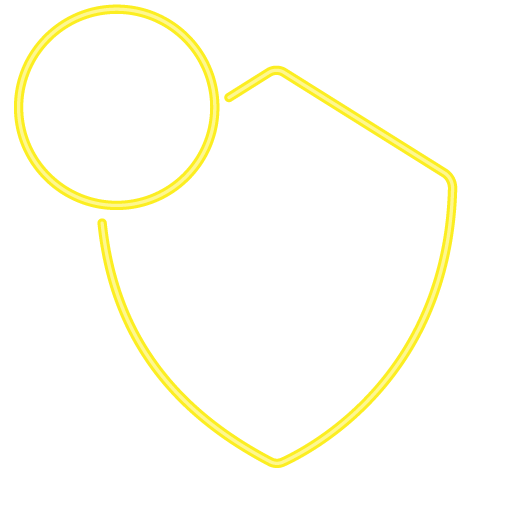 Help-Desk
Our 24/7 responsiveness means there is always a line of communication between you and our technicians.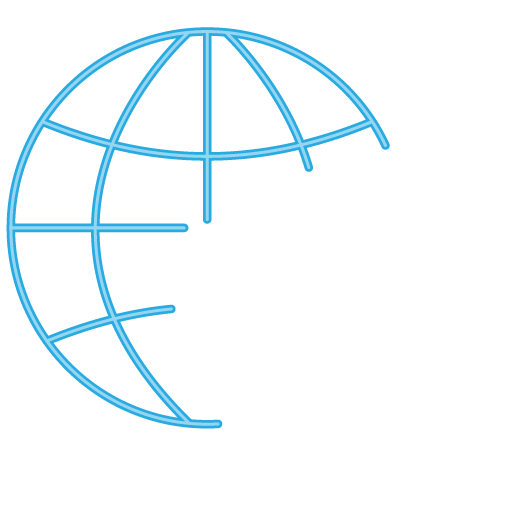 Remote
Our specialists resolve minor problems by accessing your devices (i.e. core infrastructure and workstations) remotely.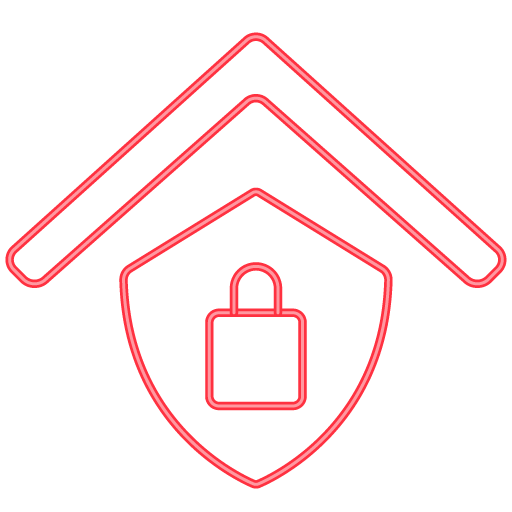 Onsite
Our fast response, onsite team can diagnose and resolve hardware related issues on the spot.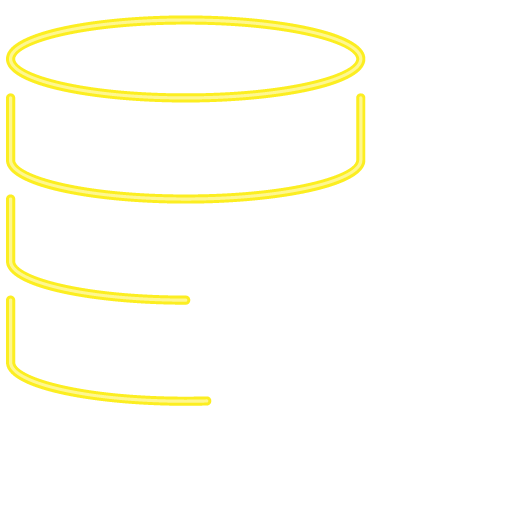 Systems
All devices, firewalls, access points, routers, switches, and traffic are monitored by our team for proper operations.
Don't Let IT Issues Slow You Down
Learn how a proactive approach to IT services can benefit your business' bottom line.
Contact ARK Solvers Today
When it comes to IT services in Miami Gardens, ARK Solvers has your business covered. We pride ourselves on fast, friendly customer service around the clock, and we're available for any and all of your technology needs. With so much of your business relying on technology to run smoothly, it's important to keep an eye on the health of your IT infrastructure and have a reliable managed services provider offering the support you need, when you need it.
Speak with us directly by calling 786-664-8275 or get in touch online to discuss your IT needs today.
Read More
Our high-quality Miami Gardens IT Support Services and solutions will help you grow your business and increase revenue while also saving you time, money, and headaches. We work with clients of all types and sizes, from small to medium enterprises (SMEs) to large companies. So, no matter what kind of company you have or what industry it's in, we can find the best solution for your unique business needs.
If you need great service at a fair price in the Miami Gardens area, our team is ready to provide the best IT support services and security services you need to keep your business protected and running smoothly.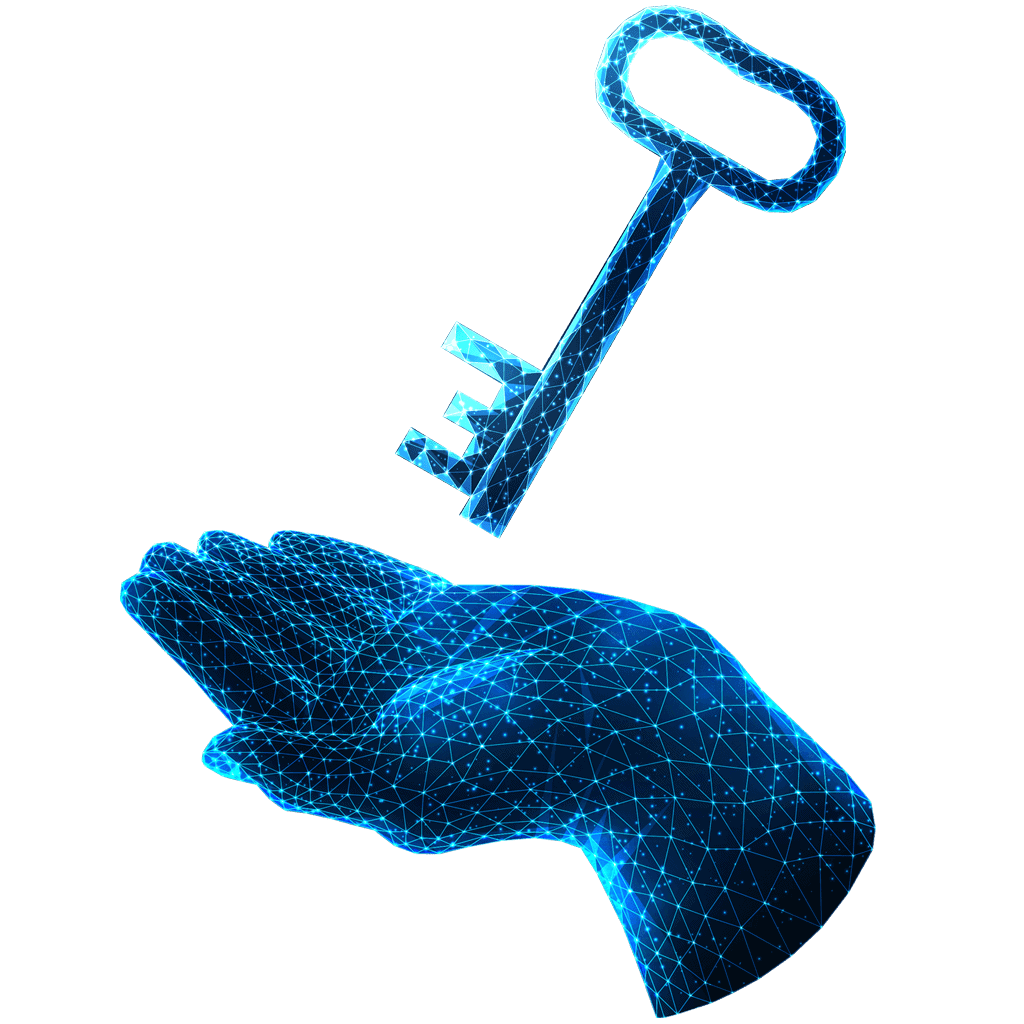 ARK Solvers is your personal managed IT services & cybersecurity provider right here in Miami Gardens
Stop worrying about network security issues for good, call us today.